Cash, Lease or Financing: Which Plan Is Best?
August 30 2015, Agincourt Mazda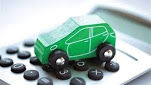 Buying a new car is incredibly exciting until you get to your paying options. With cash, lease, and financing plans each with their own advantages and cons, which do you go with? Have no fear there's a handy guide.

Going for cash? It's the most convenient option, with interest and financing fees going out the door. Certainly, it's the quickest way to bring home your new wheels.

However, you also risk the lack of return, as the car may lose value as it ages. Unless you're truly in love with the car and trust that you won't change your mind down the road, this may not be the method for you.

Going for a lease? If variety is indeed the spice of your life, a lease is your best bet. Similar to renting an apartment, a lease allows you to test out multiple car choices without the burden of permanent ownership.

Lease bonuses also include a warranty for cost-saving maintenance and repairs, and once you tire of the car, you can simply return it without the hassle of selling or trading. However, if you lease a car you've grown to love, paying it off can be quite expensive. The barrier to entry is also higher, requiring you to have a more comprehensive car insurance package.


Going for financing? As a compromise between the two former options, this is the most common choice.

Though its monthly payments are typically higher than a lease, it's for the benefit of owning your car once it's paid off. Like leasing, there are requirements that prove your financial standing; in this case, your credit rating. But it is a more flexible (and cheaper!) commitment than paying cash up front.

Agincourt Mazda's finance team is here to walk you through the entire process of getting a car loan in the GTA. From start to finish our experts will help you choose the finance plan that works best for your lifestyle. We work with a network of lenders to get you excellent rates on a car loan in Toronto.

You can start the process of getting a car loan right away. Click the link to complete Agincourt Mazda's online finance application form and we will review it, then contact you as soon as we have found a finance plan that suits your needs.